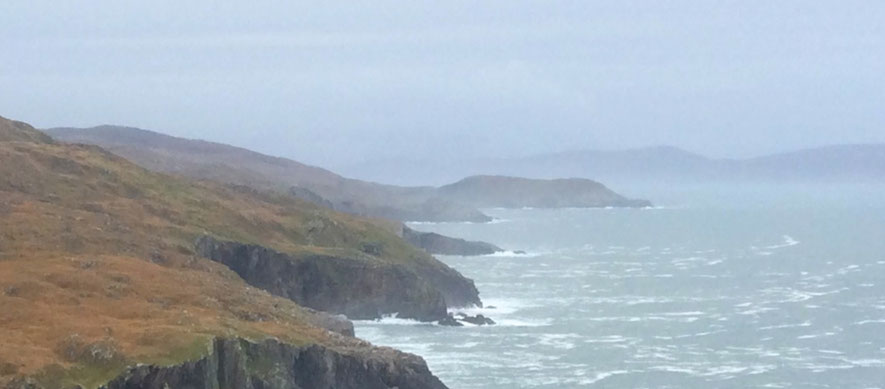 Have you been thinking lately, "Gosh, when will this foul weather end? I am sick and tired of all this snow, freezing rain and ice. When is it going to stop?"
SAD, Seasonal Affective Disorder, is a form of depression that happens seasonally. It most often occurs in winter and affects an average of 500,000 people in the U.S., 500 million worldwide annually. Up here in New England after four or five storms requiring snow shoveling walkways, barn yards, snow blowing driveways, snow raking flat roofs, scraping windshields and sanding those same driveways and walkways week after week, it starts to get old. A simple trip to the store turns into an opportunity for back strain, a slip on the ice and danger on the roadways. And after all that, one awakens in the morning to find new snow and ice obscuring all your fine labor and a big white hump where the car used to be. "Holy Cow, this makes me feel"...sad, depressed, tired, angry, upset? The net result is a feeling of stress, tension, anxiety and depression about the anticipation of the next weather report. And of course for us, the big Craniosacral question is, "where do you put those feelings in your body?"
A Princeton study identified the increase of the neurochemicals GABA and serotonin could decrease anxiety, worries and make a person feel more relaxed. The study identified several things that could address the symptoms of SAD:
Sleep: Good solid sleep and rest encourages the body and brain to pause, break up over thinking, regroup and replenish itself.
Herbals and Vitamins: St. John's wort is a mild antidepressant as it increases serotonin. Vitamins containing B6, thiamin and folic acid positively affect mood.
Healthy Eating: Avoid refined sugars and high fat foods. Fruits, vegetables, flaxseed and protein rich meals help.
Music: Listening to music that makes you feel good... well... because it makes you feel good.
Keep Busy: Stay active in body and mind. Read, socialize with family and friends. Make plans for vacation (and schedule continuing ed. experiences with the CSTA :))
Dawn Stimulation: Sunrises bring hope in the dawning of a new day. For me the sunrise and sunset are monumental environmental reminders of the universal love and energy that constantly surrounds and supports us if we only let it in. A walk in nature, along a beach or up on a mountain trail, bring me great peace and relief from malaise. You need to stand up and go outside.
And of course you know what I will say now -- Get yourself some CST.  I find it most healing, refreshing and renewing to find a colleague to exchange sessions with on a regular basis. It's something to look forward to and it holistically does it all. CST as we all know increases CSF and central nervous system circulation. It brings the body into balance, biochemically, nutritionally, bio electrically, biomechanically and emotionally. Stillpoints cause the body to reset and let go of tensions, physical and emotional holdings. How many times does your client sit up with the cranial hairdo and a soft surprised expression saying, "that was really relaxing!" And you -- therapist holding a person in stillness witnessing change -- do you not sit in wonder as the body in your hands changes right before your eyes? Do you not feel honored and inspired when the person on the table trusts you to be present, non-judging and supportive as they let go of an old pain, emotional or confidential stress holding?
SAD is a thing that can happen to anybody in any season but it happens most commonly in this deep winter season. Relief can include light, rest, good food, music, friends and hope for the future. CST can help with all of the things research says are therapeutic to manage seasonal affective disorder. CST can feed the brain, exercise the body, make music in your rhythms and free the spirit in natural ways as simply and purely as a walk by the water or mountain in the early or late change of light.
Be good to yourself and others. Take time to witness your adventurous life. SAD is an opportunity for change. Thanks for reading. Comments welcome.
Don Ash